N°1 – Twin room with shared wc and shower
Wifi and breakfast is always included in the rates.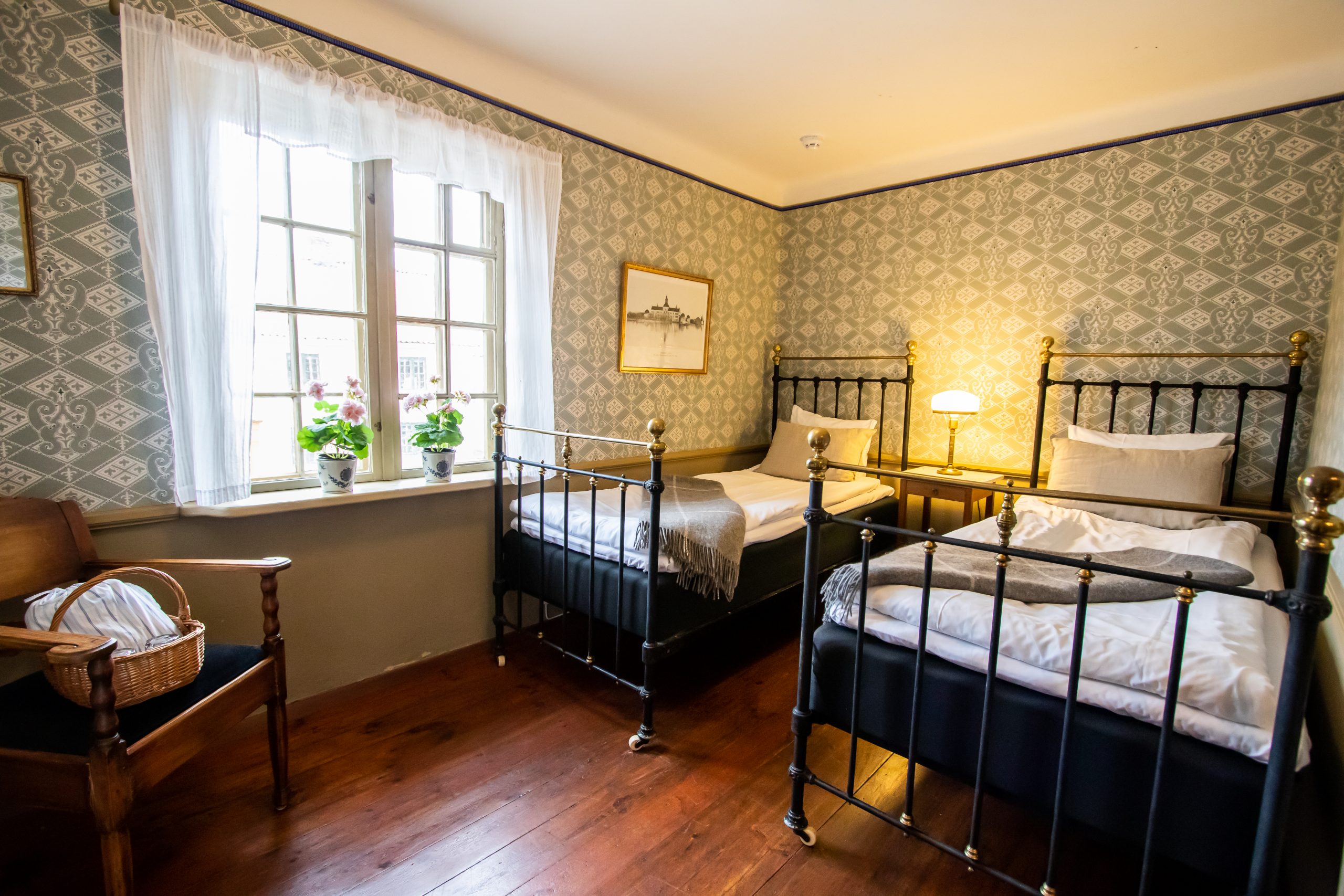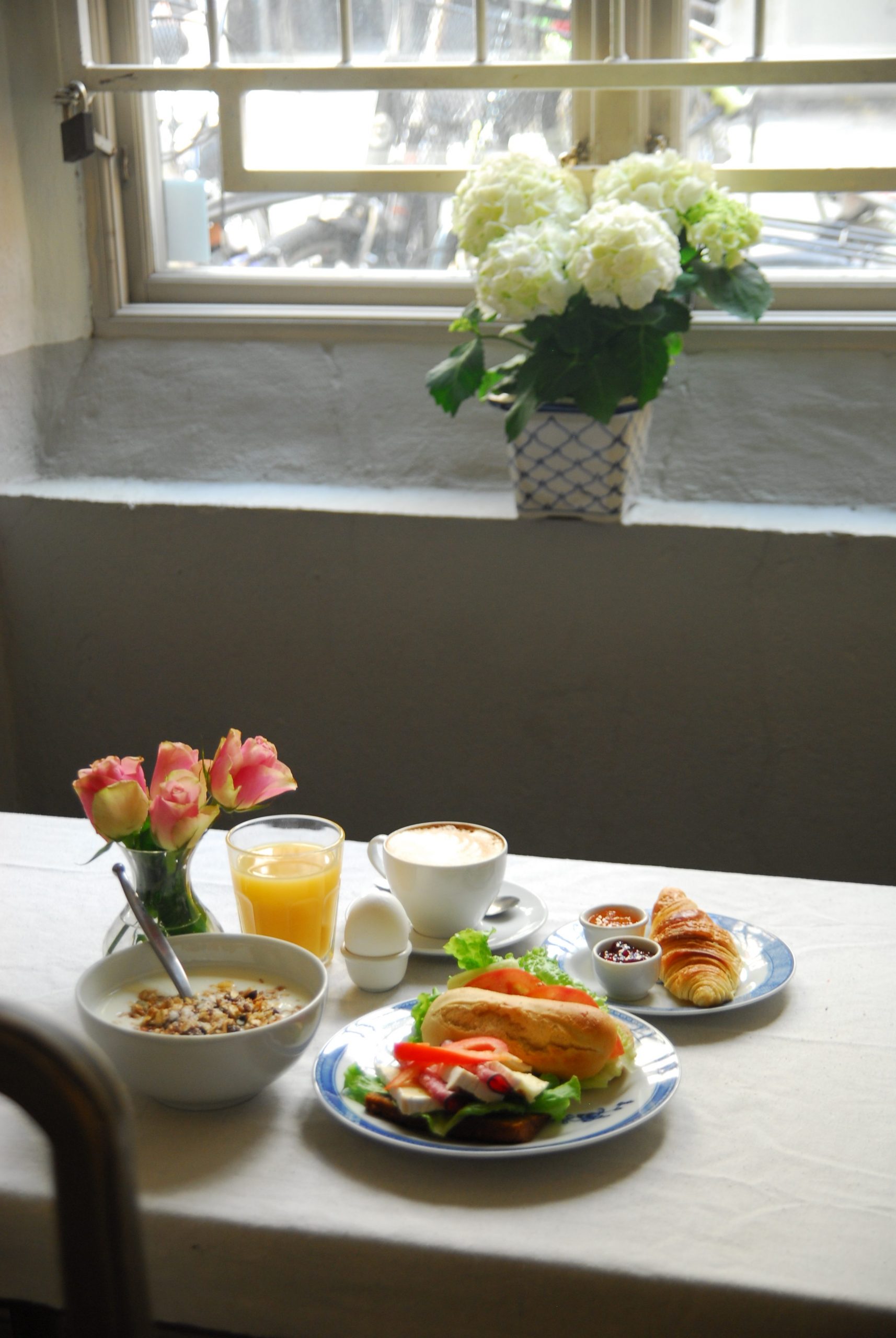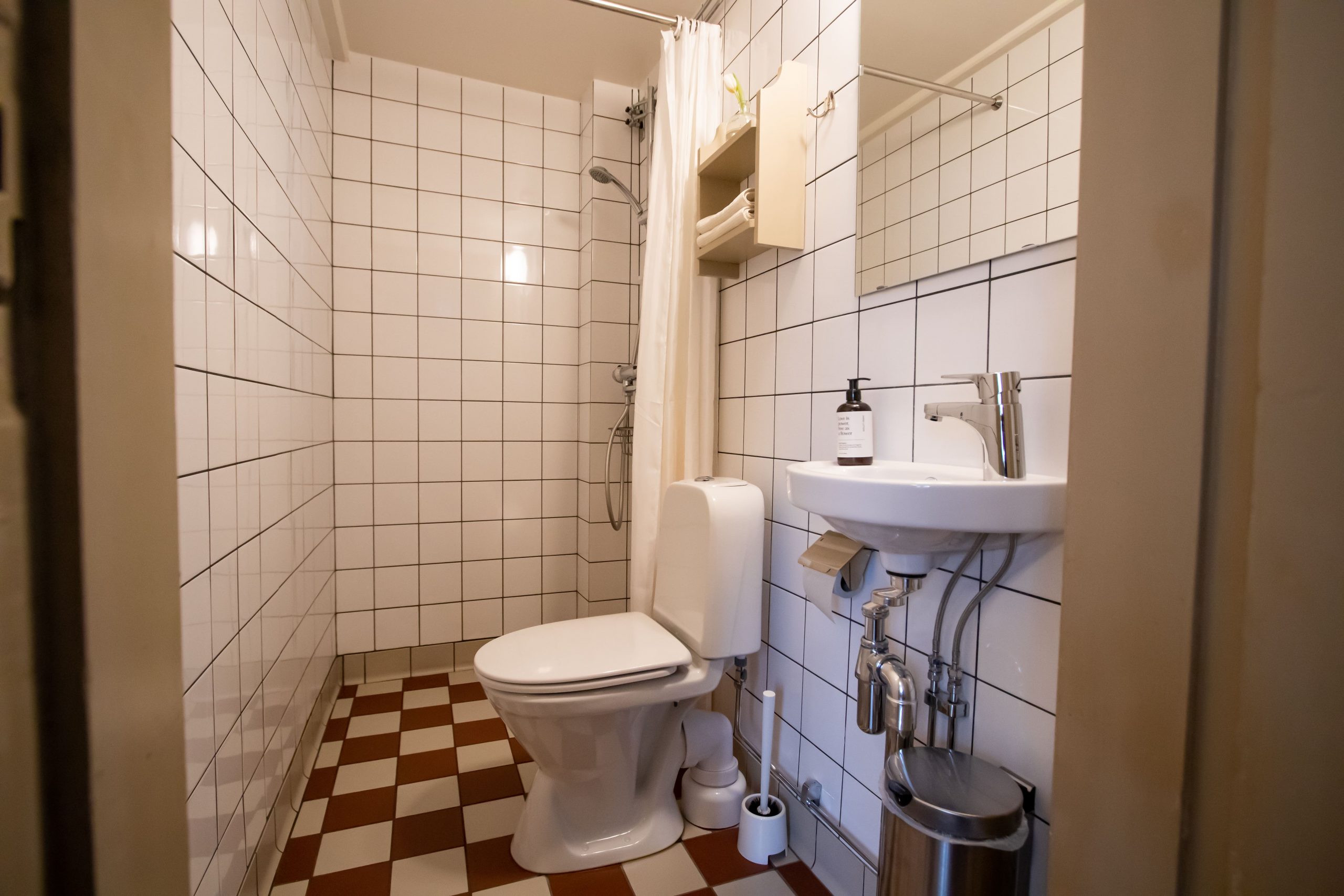 Rum nr 1, Hotell Dahöströmska gården
Information
Cot (0-3 years) provided free of charge in a number of rooms.
Children under 5 stay free in a room with two adults.
Please note that we have a 7-day cancellation policy.